Mother of five dead after falling out her party bus

Birthday girl falls off party bus.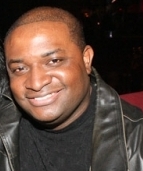 Blog King, Mass Appeal
LOS ANGELES — Heather Garcia, a married mom of five (ages 1 to 10), died early Sunday morning after she fell off a damn party bus while celebrating her 30th birthday. The tragic accident transpired around 3 a.m. on 101 freeway in Los Angeles. Heather was reportedly so inebriated, she tripped while dancing then fell backwards out the door onto the freeway. She was then struck by a vehicle. Heather was pronounced dead at the scene. "I don't know how the door opened," Heather's brother, Juan, told reporters. "Nobody knows how the door opened. The door shouldn't have opened up." Heather's husband, Army veteran Rafael Corral, cried during the news conference. "It's just something that is a nightmare … that doesn't happen. It should not happen," he told reporters.
"You expect when you pay for a service so that you don't drink and drive or do anything illegal … you get there, somebody takes you there safe, and you're going to get back home safe because that's what you paid the service for."
Social media reaction was heartless. One viewer wrote, "She must have been really drunk to open that door and fly off into oncoming traffic. Those back doors are emergency exits. Never heard of any failing like this. Stupid people do stupid things on alcohol .🍺"
A second viewer chimed in with, "Damn, she should have just partied at home… rip. 🙏"
A third viewer added, "Damn, five more welfare children for taxpayers to support!!!"
Is the bus company liable for Heather's demise?
Will you donate to her GoFundMe page?
Watch Rafael blow a gasket.
Share your thoughts.