Video: Ta'Neasha Chappell 'ignored' prior to her death
Ta'Neasha Chappell fatally neglected.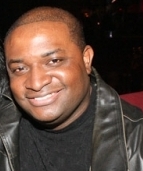 Blog King, Mass Appeal
KANSAS CITY — A new surveillance video from the Jackson County Jail in Kansas City, Missouri shows inmate Ta'Neasha Chappell gettin' treated like sh*t prior to her quietus. Jailhouse footage from July 16, 2021 shows Ta'Neasha begging for help in her jail cell as corrections officers ignored her. "I need help [with] my stomach," she pleaded. Seconds later, Ta'Neasha was covered in her own feces and she vomited blood. Social media reaction was vicious. One viewer wrote, "Call the county jail and ask if they loved watching her die and like the blood on their hands. Ask if they sleep well at night knowing it's all on them. I wonder if they're in a nursing home someday and cry for help in pain, if they're ignored will they feel good? Knowing justice is served." Another chimed in with, "What is wrong with these cops 😯they really think our lives and well being DON'T matter to them? It's crazy because they are public servants…They aren't doctors." A third viewer added, "This is amerikkka. They did nothing to protect this sister. Even other white prisoners said inmates and staff was racist towards her."
Ta'Neasha, 23, was serving time for theft and other charges.
She was one of the few black women jailed at the facility.
Watch nauseating footage.
Share your thoughts.