Lauren Smith-Fields was murdered by white man?
Lauren's death being investigated.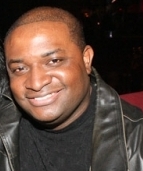 Blog King, Mass Appeal
BRIDGEPORT — Lauren Smith-Fields, 23, was fed up with black men. So much so, she vented her exasperation on social media. "When I Start Dating White Men, Just Know I Tried My Hardest With You Coloreds," she tweeted. Coloreds? Lauren, a Nubian gold digger, called her own bluff. The self-proclaimed swirler dated an older white guy she met on Bumble and, turns out, he probably killed her ass. See, be careful what you ask for. Lauren's cadaver was found inside her apartment in Bridgeport, Connecticut on December 12th. The dude she dated, Matthew LaFontain, told investigators they were downin' Tequila shots when a drunken Lauren became mysteriously ill. Rather than take her ass to the hospital, Matt carried Lauren to her bedroom and laid down next to her. He said they ended up falling asleep but that sounds like bullsh*t. Nevertheless… when the 37-year-old perv woke up around 6:30 a.m., he noticed "blood was coming out of her right nostril" and "she was not breathing."
A 911 call quickly ensued.
At first, the medical examiner tried to sweep Lauren's quietus under the rug as an accidental overdose. But, after family members raised holy hell, Bridgeport police officers finally got off their slothful asses to conduct a criminal investigation. "To lose your daughter, your only daughter, your baby girl, at such a ripe age of 23 years old and to be treated the way we [were] treated by the Bridgeport police station and the department is unacceptable," bemoaned Everett Smith, Lauren's father.
Lauren was a cosmetology student at Norwalk Community College.
Detectives are attempting to ascertain her cause of death.
The examiner found fentanyl, promethazine, hydroxyzine and alcohol in Lauren's system.
There was also a used condom on the floor.
Did zaddy slip Lauren a mickey?
Share your thoughts.