Iversen debunks fake war videos of Russia/Ukraine
News outlets tricked the public.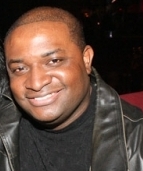 Blog King, Mass Appeal
LOS ANGELES — A video has gone viral that shows radio extraordinaire Kim Iversen debunking spurious Russia/Ukraine war videos that are being permeated through credible news outlets. The "Your Time With Kim Iversen" host said television networks are broadcasting footage of past wars and passing it off as Russia's invasion of Ukraine to incite public rage. That's about as scandalous as it gets. "Emotions are running very high in the war between Russia and Ukraine," Kim said. "People are upset, in shock and disbelief. But one thing that isn't helping at all is the unbelievable amount of fake images and videos being spread not only on social media but also by legitimate news outlets." Viewer reaction was vicious. One person wrote, "Putin is not the monster that he is being made out to be. There are reasons why Russia went into Ukraine which had a lot to do with corruption and breaking treaties… by putting in nuclear warheads and allowing NATO access to reach Russia through Ukraine. Also the 30 Bioweapon labs funded by USA. Wake up, people. Great job, Kim, as usual."
Another added, "The war is fake." 
TV stations are also accused of transmitting bogus footage of chock-a-block hospitals to hoodwink anti-vaxxers into taking the COVID vaccine.
Watch the alarming video.
Share your thoughts.