Will Smith bitch-slapped 'funny man' Chris Rock
Will used his pimp hand.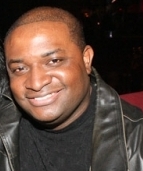 Blog King, Mass Appeal
HOLLYWOOD — "Bad boys, bad boys whatcha gonna do?" Will Smith "smacked the sh*t" outta Chris Rock at the 2022 Academy Awards… and he did it on live television. The bitch slap transpired Sunday night inside Hollywood's Dolby Theatre. Chris was introducing the award for Best Documentary at the time. All hell broke loose when the 57-year-old comedian cracked a joke about Jada Pinkett Smith's depilated scalp. "Jada, I love ya," Chris said while pointing her out in the audience. "G.I. Jane 2, can't wait to see ya." Will chortled at first. But, when he saw Jada wasn't amused, that pussy-whipped n*gga felt obligated to walk on stage and act a damn fool — à la Kanye West. "Oh wow, Will Smith just smacked the sh*t out of me," said a shellshocked Chris as Will, 53, calmly sauntered back to his seat.
Oh, that's not all.
A profanity-laced ass-chewin' quickly ensued.
"Keep my wife's name out your f*cking mouth!" Will yelled while sedentary on the front row. "Wow, dude, it was a G.I. Jane joke," Chris explained to which Will replied once again, "Keep my wife's name out your f*cking mouth!"
Many viewers deemed the attack spurious. After all, both Will and Chris are actors. By Red Rocket star Simon Rex said the slap had some verisimilitude. "Me and my friend were debating whether that was real or staged," Simon told Vanity Fair. "I think it was real, so I'm kind of still in shock about the whole thing." Rapper Sean 'Diddy' Combs couldn't believe his eyes either.
"I was just as shocked as everybody else," he said.
"Sometimes sh*t happens."
Jada suffers from an autoimmune disorder called "alopecia" which causes massive hair loss. She gave an elucidation during a recent episode of her Red Table Talk show. "It was terrifying when it first started," she recalled. "I was in the shower one day and had just handfuls of hair in my hands and I was just like, 'Oh my god, am I going bald?' "
Will slapped Chris and not one security guard showed up.
The show went on like nothing happened.
Do you think the attack was fake?
Is it time for Will to buy Jada a wig?
Watch the incident.
Share your thoughts.