Urban Meyer thought his black players were dumb
Urban Meyer in hot water.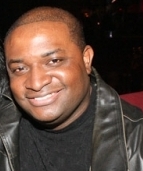 Blog King, Mass Appeal
JACKSONVILLE — Quondam Jacksonville Jaguars head coach Urban Meyer is under fire again after he insinuated — not once, but twice — black athletes are dumber than a box of rocks. The first incident transpired when receiver John Brown (who's a negro) ran the wrong route during a team drill. After practice, Urban coerced quarterback Trevor Lawrence to stay late and work with Brown one-on-one to rectify the error. "Hey, Trevor, you've got to slow it down for him," Urban said, referring to Brown's diminutive IQ. "These boys from the South, their transcripts ain't right." Then, during a separate occurrence, Urban threatened to release several players after somebody blew an assignment in a preseason game. "Do you know what would happen if I cut you guys?" Urban said, according to a quartet of witnesses in the room. "You couldn't get a job paying more than $15 an hour." One of the veteran players said, "I lost all respect for him after that." Urban, 57, was fired shortly thereafter.
He remains unemployed.
This ain't the first time Urban's been in hot water. If you recall, the married father of three was caught on video gettin' a lap dance from his 24-year-old mistress — Cayman Nebraska — back in October. Also, rumor has it, Urban bought the blonde paramour a $400,000 home near his bar — Chophouse 614 — in Columbus, Ohio. Urban's alleged infidelity has made Cayman a heckling target. "I'm worried for her emotional status right now," her mother told reporters. "(She) can't even go anywhere. It's ruining her life."
Do you think Urban is racist?
Are black athletes clueless?
Share your thoughts.