Walmart Karen tased by Florida Sheriff's Deputy
Walmart Karen got zapped.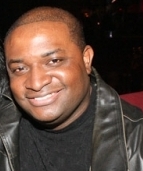 Blog King, Mass Appeal
MARION COUNTY — A video has gone viral that shows a Marion County sheriff's deputy electrocuting a knife-wielding Karen inside a Florida Walmart. Investigators said the Caucasian broad threatened to lacerate every customer in the store. Police body cam footage shows Deputy Witte pointing a glock pistol at Brandy McGowan in the clothing section. "Drop the knife now!" he screamed. "Drop it now!" After Brandy refused to comply, Deputy Witte pulled out his taser and zapped her ass with 50,000 volts. The recalcitrant broad fell into a clothing rack before hitting the floor. She was handcuffed and hauled to jail. Deputy Witte issued multiple warnings. Many believe had Brandy been black, she would've got shot after the initial command. Social media reaction was hilarious. One viewer wrote, "That mugshot… you guys ever see Bill Murray's character in Caddyshack?" Another chimed in with, "She fell like sh*t rolling down the toilet." A third observer added, "She should have been arrested for her fashion choices😜😜😜😜😜!"
Investigators said Brandy was high on meth.
Watch the crazy video.
Share your thoughts.