Black chick admits dating 'boring' men really sucks
Nice guys finish last.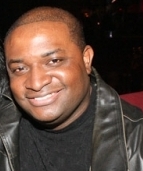 Blog King, Mass Appeal
ATLANTA — A viral TikTok video shows a prepossessing black chick admitting nice guys are insipid. She'd rather have Pookie & Ray Ray instead. The petite redbone also said women typically take advantage of simps. "If you are boring and nice as a man, don't date. And don't let a woman find out you're willing to spend money," she said. "You're boring, you're nice and you're not shy with the credit card, you're gonna get used whether it be intentionally or unintentionally. She's gonna use you because you're freakin' nice and boring. She's going to end up being with a man who's not boring [even though] he might not be nice." Damn. Social Media reaction was wicked. One viewer wrote, "Boring means working a job and no criminal record. Men you can't even entertain this foolishness. Women and their love for evil!" Another chimed in with, "If you're a woman and you act like a man, talk like a man and drink like a man, don't expect to keep a man." A third observer added, "This is the biggest reason I don't date black women. They are only used to drama, fighting and zero peace. I'm good on that. Thanks though." 
Do you agree with the popsy?
Should nice guys finish last?
Watch the video.
Share your thoughts.