Wild 'N Out: Nick and Kel experienced homo affair
Nick and Kel had gay fling.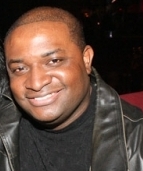 Blog King, Mass Appeal
LOS ANGELES — Fourth of July is over. But there's still plenty of fireworks. That's because Kel Mitchell's ex-wife, Tyisha Hampton, set the Internet ablaze when she insinuated the "All That" star had a gay affair with "Wild 'N Out" host Nick Cannon. Kel and Tyisha were married from 1999 to 2005. They share two daughters — Lyric and Allure. Tyisha dropped the bombshell via TikTok, telling her followers: "You can definitely be blinded by love. Remembering when I came home early to Nick Cannon wearing my full cheerleading uniform (including the briefs) doing cheers on the bed for my ex-husband Kel Mitchell to cheer him up, because he cheated on me." Social media reaction was hilarious. One viewer wrote, "Maybe it was a new skit for All That?" Another chimed in with, "Is this the reason Nick had so many babies, to throw us off?" A third observer added, "It's always those Disney/Nickelodeon kids. They really be molesting those kids… so I believe it."
This ain't the first time Nick's been accused of being a homosexual. If you recall, "That's So Raven" actor Orlando Brown claimed Nick gave him a blowjob. "You want me to let everybody know? Okay, fine. Nick, I let you suck my d*ck," Orlando said in an Instagram video. "I let Nick suck my d*ck and I liked it… Nick, you sucked my d*ck. But everybody knows you did it as a female."
Should Nick egress the closet and get it over with?
Is Tyisha wrong for airing Kel's dirty laundry?
Watch her explain what went down.
Share your thoughts.