Roe v Wade: Madonna said women's rights in jeopardy
Madonna scared for all women.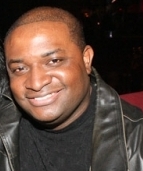 Blog King, Mass Appeal
WASHINGTON — Madonna said she's surfeit with trepidation after the Supreme Court overturned Roe v. Wade and a female's constitutional right to abort a fetus — a law that's been stationary almost 50 years. The controversial ruling came down last Friday igniting massive demurrals nationwide. "My Body, My Choice" be damned, the 7-time Grammy winner believes it's open season on women's rights. Hell, gays might be next. "I woke up to the terrifying news that Roe v. Wade had been overturned and that legislation has decided that we no longer have rights as women over our bodies," Madonna, 63, tweeted after putting on a concert in support of Pride Month. "This decision has plunged me and every other woman in this country into deep despair. Now the Supreme Court has decided that women's rights are no longer constitutional rights. In fact, we have less rights than a gun. I am scared for my daughters. I'm scared for all women in America. I am just plain scared."
Social media reaction was cutthroat. One person wrote, "If you're grown enough to sleep around carelessly then you're grown enough to reap the consequences." Another chimed in with, "Women's rights? What about that baby? Abortion is murder." A third person added, "When I was a baby growing inside my mother's womb I would not like someone to come along and kill me… Would you?"  
President Joe Biden blamed voters for the outcome. "It's a sad day for our country but it doesn't mean the fight is over," he said, exhorting Americans to elect more pro-choice legislators in the House and Senate during November's midterm elections. "We need to restore the protections of Roe as law of the land. We need to elect officials who will do that." 
Trannies are already in the process of replacing biological ladies.
Now many believe women's rights are in jeopardy.
How do you feel about the Supreme Court's decision?
Are you pro-choice or pro-life?
Share your thoughts.