O'Reilly Auto Parts worker shoots customer in store
O'Reilly cashier shoots customer.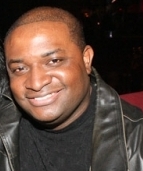 Blog King, Mass Appeal
DAYTON — Ke'Laron Watson, a cashier at O'Reilly Auto Parts, was thrown in the Montgomery County Jail after she shot a customer inside the store. The sanguinary ordeal transpired Thursday night in Dayton, Ohio. It was also captured on video. Cell phone footage shows the female customer thwacking Ke'Laron multiple times in the head. After the fight concluded, the patron picked up her things and sauntered towards the exit. That's when Ke'Laron grabbed her gun from behind the counter and opened fire — shooting the lady as her back was turned. Ke'Laron then kicked the bonnet-wearing redbone as she laid helplessly on the ground. The customer had her boyfriend drive her to Miami Valley Hospital where she received treatment for a gunshot wound in the arm. Ke'Laron was arrested and charged with two counts of aggravated assault with a deadly weapon.
Realizing she was in deep doo-doo, Ke'Laron tried to claim self-defense.
But video corroboration shows she shot the customer as she started to walk away.
Ke'Laron called 911 and told the operator, "She put her hands on me and she pulled my hair out and everything else. And while she was beating on me, I shot her." The court affidavit, however, tells a different story. "A video taken by an unknown witness appeared on social media capturing the incident and shows (the gunshot victim) attacking Watson. It then shows Watson retrieving a gun and pointing it at (the victim) and firing it at her as she is walking away," the affidavit states.
Are you buying Ke'Laron's self-defense argument?
Does she deserve prison time?
Watch disturbing footage.
Share your thoughts.
Dayton, Ohio customer so mad at O'Reilly Auto Parts Employee.. She yells and screams, and gives the employee a beating. Then employee then went and got her gun.. #oreilly #WorkPlace #Shooting #Violence #StreetFight #crime pic.twitter.com/jJm7xRIpZe

— YouDontHaveToWatch (@StarsAndBars123) July 10, 2022