Police officer kills crazy boyfriend inside his pad
Michael Moore shot dead.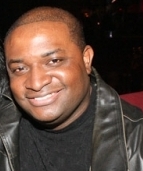 Blog King, Mass Appeal
SACRAMENTO — A viral video shows 75-year-old Michael Moore gettin' blown to smithereens by a trigger-happy cop after he tried to assault his 84-year-old girlfriend with a pair of kitchen knives. The officer-involved shooting transpired July 2nd just after midnight during a domestic disturbance at Moore's residence in Sacramento, California. The couple had been together 35 years but never got married. Police body cam footage shows officers running into the home as the woman screamed in trepidation. After Moore refused to jettison the knives, one of the cops shot his ass 4 times at point-blank range. The elderly broad was ushered out the residence. Moore was transported to the hospital where he was pronounced dead. "Now my husband is threatening to kill me," the old lady said in a recorded 911 call. "He's having hallucinations, he's had this before. I am locked in the bathroom, and I have a feeling he may try to break in here any second." One could make an argument Moore died via suicide by cop. In the video, you can year him say, "If you want to come here and kill me, that's fine."
Moore is white so many are wondering why law enforcement wasn't more patient.
The cop treated him like a black man which is shoot first — ask questions later.
Watch disturbing body cam footage.
Share your thoughts.