Justice for Dasia Johnson
Dasia was brutally murdered.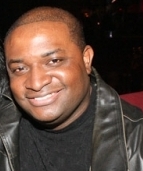 Blog King, Mass Appeal
BROOKLYN — The adventures of Pookie & Ray Ray continue. Justin Williams was thrown in the slammer after he dismembered his ex-girlfriend, 22-year-old Dasia Johnson, then stuffed her remnants in a pair of valises à la Jeffrey Dahmer. The gruesome crime transpired September 21st in Brooklyn, New York. Surveillance footage shows Justin showing up at Dasia's apartment unannounced despite the fact she had a restraining order against him. Moments later, Justin egressed the apartment — leaving Dasia's remains putrefying inside. Five other people were in the home at the time of her death. Weeks later, neighbors complained about the malodor — prompting police to conduct a wellness check. Officers kicked in the door and found pieces of Dasia's corpse stashed in two suitcases in the bedroom. "Blood everywhere, pints of blood," neighbor Stephanie Harris told reporters. "It was nasty. You can imagine what happened to her. You know she fought for her life."
After absconding from police, Justin was arrested on an active warrant unrelated to Dasia's case. But he's charged with her murder nonetheless. To add insult to tragedy, Justin allowed his new girlfriend to use Dasia's EBT card after her demise. Ain't that a bitch? Social media reaction was incensed. One person wrote, "What the hell? Was he on some Jeffrey Dahmer sh*t? This world is sad."
Another added, "They like these thugs and gangsters. This is what they get." 
Neighbors told investigators Justin made a daily habit of assaulting Dasia, saying she always had black eyes.
Watch the sad report.
Share your thoughts.