After suffering big seizure, Brandy said get vaccinated
Brandy says get the jab.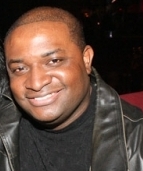 Blog King, Mass Appeal
LOS ANGELES — A viral Twitter video shows R&B songstress Brandy telling scaredy-cats to get inoculated with the COVID vaccine even though she's not a physician. Yessir, the "I Wanna Be Down" singer is down with the vax despite the fact she was recently hospitalized in Los Angeles after suffering a massive seizure. Fans blamed the mRNA panacea. But Brandy called that hogwash. "Don't play with your life," she said in the video while wearing an immunization sticker on her forehead. "Get your COVID vaccine today!" Social media reaction was icy hot. One fan wrote, "NeNe Leakes' son just had a heart attack at 23 and she said he was vaccinated. Some people get the jab and they're perfectly fine. Others like Brandy suffer side effects. Please talk to your doctor." Another person added, "So now going forward, any ailment someone suffers is going to be attributed to getting vaccinated? Is that how this is playing out? Ummmm…. Ok.🤡🤡🤡"
Brandy disseminated a separate Twitter post to give an update on her malady. The 43-year-old vocalist said the seizure had something to do with malnutrition and not quaffin' enough fluids. It's her assertion that had she not got the vaccine, her condition would've been worse. "To my beloved fam, friends, and starz thank you for sending love and light my way," she wrote.
"I am following doctors' orders and getting the rest I need due to dehydration and low amounts of nutrition. Thank you for your prayers and support. Grateful for you all, see you soon."
Watch Brandy's public service announcement.
Share your thoughts.
Can you imagine how much worse it would have been if she wasn't vaccinated? pic.twitter.com/8cM7to81de

— Lionitus (@Lionituz) October 12, 2022