Rap artist's girlfriend killed during birthday celebration

Birthday girl shot dead.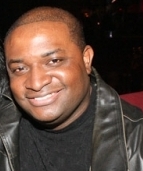 Blog King, Mass Appeal
TRINIDAD — The adventures of Pookie & Ray Ray continue. Family and friends are in mourning after 25-year-old Bridget James was gunned down while celebrating her birthday. The femicide transpired September 2nd around 2 p.m. in the carpark of the BRIX Hotel located off Coblentz Avenue, Cascade in Trinidad. Yep, Pookie & Ray Ray are international now. They even have passports and sh*t. According to police reports, Bridget and her boyfriend — rapper Kalonji Arthur — got inside his silver Toyota Altis and began egressing the hotel when they were ambushed by gunmen. Bridget, an employee of PricewaterhouseCoopers accounting firm, was shot in the head and toe-tagged immediately. Kalonji was struck in both legs but survived. After the smoke had cleared, there were empty shells galore and the Toyota was riddled with bullets on the passenger's side and right rear window. The gunmen used high-powered rifles so it was definitely gang-related. Kalonji is a member of the ABG (Anybody Could Get It) crew which has ties to a gang in the East Port of Spain.
Bridget advertised the party on Instagram — alerting the gunmen of their whereabouts. Social media reaction was fierce. One reader wrote, "Did he sacrifice his girlfriend for his career? If he blows up more than what he was before her death, then YES!" Another chimed in with, "Shot in both legs?🤔" A third person added, "Y'all gone learn to stop putting all your business on social media!!!" 
Bridget was an accountant.
So it makes you wonder why she dated a gun-toting gang member.
The shooting was caught on camera.
To watch the gunmen empty their clips, CLICK HERE!
Also, watch the sad report below.
Share your thoughts.