President Biden says get inoculated with 'new vax'
Biden says get vaccinated.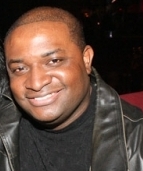 Blog King, Mass Appeal
WASHINGTON — A viral video shows President Joe Biden excoriating scaredy-cats and anti-vaxxers for eschewing the COVID vaccine. The Commander-in-Chief spewed the harangue after receiving an updated COVID vaccine inoculation. "Get vaccinated," Biden said during a national address while being flanked by his COVID team. "Update your COVID vaccine. The truth is not enough people are getting it. We got to change that. So we can all have a safe and healthy holiday season." Social media reaction was cutthroat. One viewer wrote, "I'm here with a simple message… Get F*cked!" Another chimed in with, "Completely ridiculous! This senile, old fool is still pushing the vaccine." A third observer added, "I was always against the vaccine. But this speech single-handedly convinced me otherwise. I'll be getting it tomorrow! Lol"  Biden, if you recall, proclaimed the pandemic is over. Now he's coercing immunizations at the behest of China. Dude, which is it?
Watch Biden get in y'all ass.
Share your thoughts.