Black teen at Olathe West pummels racist white kid
Black student pummels racist kid.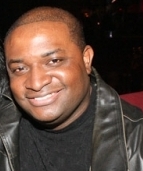 Blog King, Mass Appeal
OLATHE — A viral video shows a black student named TJ at Olathe West High School pummeling a racist white kid for spewing the N-word. The beatdown transpired in the hallway in front of several classmates who refused to intervene. "B*tch ass n*gga! Shut the f*ck up!" TJ screamed while thwacking the Caucasian in the countenance repeatedly. "Say it to my face, n*gga!" The belligerent African American then kicked the teen multiple times as he laid helplessly on the floor in a fetal position. TJ held a press conference afterwards to give an elucidation. He said white students typically saunter through the halls yelling "n*gger" without repercussions. After his complaints to faculty members fell upon deaf ears, TJ took matters into his own hands and was subsequently expelled. "My name is TJ. I was a junior at Olathe West," he told the Kansas City Defender. "My experience at Olathe West was, like, the racism's there. A lot of kids just walk around, going around with that N-word like it's normal to them, like it's OK. It's just, like, it's a part of their vocabulary. Last year, before this situation happened, there was a situation where [he] said the word. Like, said it. [I] heard it directly. And I went to the office, to the administration and told them."
Were TJ's actions justified?
Watch the brutal attack.
Share your thoughts.