'Undisputed' hosts Skip and Shannon have war of words
Skip disrespects Shannon on TV.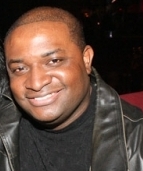 Blog King, Mass Appeal
LOS ANGELES — A viral video shows "Undisputed" co-hosts Shannon Sharpe and Skip Bayless having contretemps over Tom Brady's struggles with the sad sack Tampa Bay Buccaneers who lost to San Francisco 35-7 on Sunday. Shannon lambasted Brady for playing poorly and Skip wasn't havin' it. The 71-year-old sportscaster loves him some Brady. Hell, they're probably f*ckin.' Not only did Shannon and Skip raise their voices. For a minute, it appeared they were coming to blows. As the quarrel intensified, Shannon removed his glasses like he was ready to kick some ass. "You make it seem like I was a bum. I'm in the [f*ckin] Hall of Fame!" Shannon yelled. "So what. [Brady] is way better than you were," Skip retorted. "I'll support him over anybody because he's the greatest player to have played your game by far." Ouch! Social media reaction was lopsided in Shannon's favor.
One viewer wrote, "Skip is a piece of dirt for that. What Shannon does not recognize is that Skip is defending the great 'white' hope which is Tom Brady and Sharpe is not calling that fact to the carpet." Another chimed in with, " Shannon played tight end, not quarterback, and at a time when tackling was allowed." A third observer added, "Shannon Sharpe been on all his coon sh*t for the past month, dogging Kyrie Irving with Esau Skip. This is what they do: Use the n*gga to downplay and degrade black people then dog him and throw him in the trash."  
That's why we love the NFL.
Everybody gets heated over their favorite team and/or player.
Watch Shannon and Skip go at it (starts at the 9 minute mark).
Share your thoughts.