Tyreek Hill calls out Chiefs, claims they did him wrong
Tyreek Hill calls out Chiefs.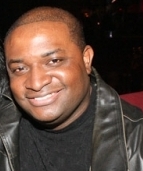 Blog King, Mass Appeal
MIAMI — A viral video shows Miami Dolphins receiver Tyreek Hill calling out his former team — the Kansas City Chiefs, claiming they tried to sabotage his métier. Tyreek (aka the Cheetah) spewed the invective on Shannon Sharpe's "Club Shay Shay" podcast. For starters, he said Patrick Mahomes refused to throw him the football. "[There'd] be some games where I'd get two targets," Tyreek told Shannon. "We'd go into meetings and my coach would be like, 'We've got to get you involved… So I'm calling my agent, every week after they say some crazy stuff like that, [I'm] like, 'Bro, I've got to get out of here.'" Tyreek also called the Chiefs cheap. "I talked to coach Andy Reid and I'm like, 'Coach, I don't even need to be the highest-paid receiver," he said. "I just want to be taken care of and I want to stay with Travis Kelce. I want to stay with Pat. I want to stay with my brothers."
Instead of succumbing to Tyreek's pecuniary demands, the Chiefs traded him to the Dolphins for a haul of draft picks. Conversely, Tyreek signed a 4-year contract extension worth $120 million. Even though he got paid, Tyreek seeks reprisal. He can't wait to face the Chiefs — hopefully in the playoffs. "Just know that if we do play them, if we do see them, it's showtime," Tyreek vowed. "They better have two people on me, that's all I know. The Cheetah will be arriving in Kansas City or in Miami. I don't care where I'll be at."
In Coach Reid's defense, he took a chance on Tyreek after he beat the sh*t out of his gravid baby mama — Crystal Espinal — at Oklahoma State. Cheetah punched her in the stomach then choked her. The Chiefs also kept Tyreek on the roster after he was accused of breaking his son's arm. Even though Cheetah wasn't arrested, the child told Crystal, "Daddy did it."
Watch the explosive podcast.
Share your thoughts.