Brittney Griner released at expense of Marine Whelan

Brittney Griner finally free.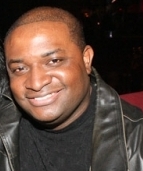 Blog King, Mass Appeal
MOSCOW — If we end up gettin' nuked in the near future, blame President Joe Biden. That's because the Commander-in-Chief did the unthinkable on Thursday, swapping lesbian WNBA junkie Brittney Griner for Russian arms dealer Viktor Bout (aka the Merchant of Death). To say America got fleeced would be a vast understatement. Even the Russell Wilson trade wasn't this bad. Biden confirmed the controversial news during a national address from the White House. "This is a day we've worked toward for a long time," he said while being flanked by Vice President Kamala Harris and Brittney's wife, Cherelle Griner. "We never stopped pushing for her release. It took painstaking and intense negotiations, and I want to thank all the hardworking public servants across my administration who worked tirelessly to secure her release." Brittney, a 6'9″ center for the Phoenix Mercury, was arrested at a Moscow airport in February for smuggling cannabis oil in her luggage.
She was sentenced to 9 years in a penal colony.
Many Americans approbated Brittney's capture and imprisonment because she protested the national anthem.
The prisoner exchange comes at the expense of U.S. Marine Paul Whelan whose still locked up in Russia. He was incarcerated in December 2018 for spying. Dallas Cowboys linebacker Micah Parsons said "F*ck Biden" before tweeting, "Wait nah!! We left a marine?! We still not voting for you!" Critics believe Brittney's anti-Americanism and sexual orientation played a huge role in her manumission. Had she been a heterosexual patriot (à la Paul Whelan), the Biden Administration would've let her putrefy behind bars. Speaking of anti-Americanism… the aforementioned Bout is one of the world's most prolific arsenal distributors.
He was serving a 25-year sentence for selling weapons that were supposed to be used against Americans.
Quondam President Donald Trump called the swap a "stupid and unpatriotic embarrassment."
Do you agree?
Watch Biden's national address and more.
Share your thoughts.