Baby daddy murders lover before committing suicide

Baby daddy kills ex & himself.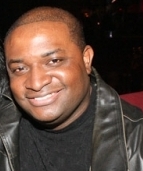 Blog King, Mass Appeal
LITHIA SPRINGS — The adventures of Pookie & Ray Ray continue. Residents of Lithia Springs, Georgia are in mourning after 34-year-old Harold Dakers killed his baby mama, 29-year-old Kaleshia Lyons, before blowing his own brains out. The murder-suicide transpired November 4th. Kaleshia and Harold have a 4-year-old son whose now an ophan. According to the Douglas County Sheriff's Office, deputies were dispatched to Kaleshia's apartment at 9 p.m. where they found her deceased from "blunt force trauma." After a 4-day manhunt, deputies found Harold in a wooded area in neighboring Villa Rica. As they closed in to effectuate an arrest, Harold pulled out a gun and shot himself in the cranium. His cadaver was found floating in the creek. What's sad is Harold was out on bond after he raped and tortured Kaleshia back in June. Harold strangled the battered damsel until she relinquished the password to her cell phone. Then he copulated with her against her will.
Kaleshia implored law enforcement officials to leave Harold putrefying behind bars because he vowed to kill her once he received manumission. But Judge Allen B. Keeble set the killer free on the condition that he wears an ankle monitor and stays the f*ck away from Kaleshia. Social media reaction was vicious. One reader wrote, "Unfortunately these judges don't care about our young black women. They dropped the ball once again and judges need to be held accountable in my opinion." Another added, "And how will they be punishing the judge???????????"
Watch the sad report and interviews.
Share your thoughts.