Cold Case: College student killed by jealous roommate
Knutson cold case solved.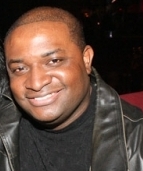 Blog King, Mass Appeal
MINOT — YouTube vlogger Anna Uncovered released the cold case documentary of 18-year-old Anita Knutson — the popular college student murdered by a hater who managed to dupe police for 15 years. Anita was found fatally stabbed in her off-campus apartment on June 4, 2007. Her father and two maintenance workers made the discovery around 5 p.m. The killer, 35-year-old Nichole Rice, was Anita's roommate. They were students at Minot State University in North Dakota. Nichole, a corpulent hotspur, was jealous of all the attention her prepossessing roomie garnered. "Anita had a reputation for being kind, friendly, and likable. Nichole's reputation is that she was hot-tempered and reactionary," the probable-cause affidavit states. According to police reports, Nichole stabbed Anita multiple times with a pocket-knife. But she wasn't arrested until March 2022 despite the fact a friend heard her tell Anita: "One way or another, I'm going to get you out of this house." Nichole also admitted to killing Anita while getting "belligerently drunk" at a party in 2008 — calling her a "f*cking bitch" and a "f*cking little cunt."
Social media reaction was fierce. One viewer wrote, "They waited 15 years to investigate Nichole as a suspect? Damn, somebody dropped the ball." Another chimed in with, "If she was black they would've busted her ass the same day."
A third observer added, "Bye bye Nichole Rice. Now you get what you deserve. This is a blessing knowing you cannot do this to someone else. You would have gotten jealous and did it again. But, on the other hand, there could be more murders you've done out there. You've been prancing around, having yourself a good old time. Nobody is going to feel sorry for you now. This is the path you chose for yourself. But, by the grace of God, I hope you accept the path God has for you — through the gospel of Jesus Christ our Lord."
Nichole was arrested at the Minot Air Force Base, where she worked as a civilian.
Investigators have the murder weapon with her DNA on it.
Also, Anita's brother became depressed and committed suicide.
So Nichole is responsible for two murders.
Moral of the story: Never get a roommate.
Watch the explosive documentary.
Share your thoughts.