Deranged thug murders ex because she didn't text him
Sha'Dayla brutally murdered.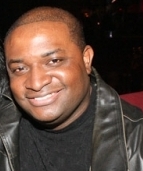 Blog King, Mass Appeal
MELBOURNE — The adventures of Pookie & Ray Ray continue. Carlos Jones was thrown in the slammer after he murdered his ex-girlfriend, 23-year-old Sha'Dayla Johnson, because she didn't text him back. You can't make this stuff up. The femicide transpired December 20th in Melbourne, Florida. Sha'Dayla's dad told investigators his daughter was headed to work around 7:45 a.m. when he heard gunshots in the front yard. When he looked out the window, he saw Sha'Dayla lying face down in a pool of her own blood — in front of her car. Sha'Dayla was rushed to Holmes Regional Medical Center where she died from her injuries. Medical examiners said she was shot 15 times in the back. Carlos, 23, turned himself in later that morning at the behest of his mother. He and Sha'Dayla were in a relationship for 5 months until she recently broke up with him.
When Sha'Dayla didn't respond to his text messages, Carlos took matters into his own hands. He showed zero contrition and told investigators he would kill her again if given the opportunity. Carlos was charged with first-degree murder. He's facing life in prison and don't give two f*cks. Social media reaction was vicious. One reader wrote, "Women love thugs like him. Maybe he'll find a boyfriend in prison who will return his texts." Another added, "You can't even leave a person without being killed. Ugh! So sick of y'all." 
Watch the sad report and interviews.
Share your thoughts.