Russell Wilson got Hackett terminated during 1st year

Nathaniel Hackett gets the boot.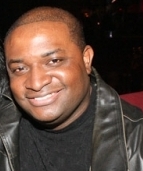 Blog King, Mass Appeal
DENVER — This week's "I F*cked Up A Good Job Award" goes to quondam Denver Broncos head coach Nathaniel Hackett who was fired Monday after the donkeys got their asses kicked by the Los Angeles Rams 51-14 on Christmas Day, on national television in front of millions of viewers. In addition to the pummeling, cameras showed Broncos players fighting each other on the sideline — one of 'em threatened to body-slam Russell Wilson. And Broncos defensive end Randy Gregory punched Rams offensive lineman Oday Aboushi after the game — drawing a one game suspension. The ownership group determined Hackett couldn't hack it and showed him the door. "On behalf of our ownership and organization, I want to thank Nathaniel Hackett for his dedication as head coach of the Denver Broncos," said co-owner Greg Penner.
"We sincerely appreciate Nathaniel's efforts and wish him and his family all the best in the future. Following extensive conversations with George and our ownership group, we determined a new direction would ultimately be in the best interest of the Broncos. This change was made now out of respect for everyone involved and allows us to immediately begin the search for a new head coach. We recognize and appreciate this organization's championship history, and we understand we have not met that standard. Our fans deserve much better, and I can't say enough about their loyalty during such a challenging stretch for our team."
The last place jackasses will have a tough time hiring an accomplished head coach because it's by far the worst job in the NFL. Wilson is a sh*tty quarterback. General manager George Paton traded away a handful of premium draft picks for Wilson so the roster lacks depth. And, thanks to Wilson's exorbitant contract extension, the Broncos are in salary cap hell for another 5 years.
Hackett, 43, becomes just the fourth coach in league history to get a pink slip during his first season.
The Broncos, once a proud franchise, have become the NFL's laughingstock.
Pat Bowlen must be rolling over in his grave.
Scuttlebutt has it, Wilson got Hackett canned.
Do you agree?
Share your thoughts.