Longhorns coach jailed for biting, choking his fiancée

Chris Beard assaults fiancée.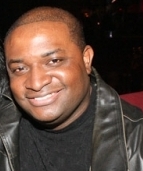 Blog King, Mass Appeal
AUSTIN — Hook 'Em Horns! This week's "I F*cked Up A Good Job Award" goes to Texas Longhorns Men's Basketball coach Chris Beard who was thrown in the slammer after he assaulted his fiancée — Randi Trew. The ass-whuppin' transpired December 12th at Chris' home in Austin, Texas. When police found Randi, she had abrasions and bite marks all over her body as if she was masticated by a zombie. Randi told investigators Chris choked her until she was near asphyxiation then tossed her off the bed like a rag doll. Instead of getting a misdemeanor, Chris was arrested and charged with felony domestic violence which indicates acute damage. He's lookin' at a maximum of 10 years in the penitentiary. Realizing Chris' $5 million dollar salary was in jeopardy, Randi issued a statement through her attorney 11 days later claiming Chris didn't strangle her. Instead, she egged him on by breaking his glasses. Even if there's veracity in Randi reneging, it doesn't elucidate the abrasions and bite marks.
"Chris did not strangle me, and I told that to law enforcement that evening," Randi said.
"Chris has stated that he was acting in self-defense, and I do not refute that. I do not believe Chris was trying to intentionally harm me in any way. It was never my intent to have him arrested or prosecuted."
Social media reaction was priceless. One reader wrote, "Oh look. It was a simple misunderstanding. Nothing happened – really. Chris is a sweetie. And he would like to resume being paid his $5 million a year. And since I live off him and don't have a dime to my name, let's forget this ever happened." Another chimed in with, "She should be arrested for lying." A third person added, "Forgot she had to be married to him first before she scammed him. Do NOT get married fellas."
Not sure what's in the water, but Chris ain't the only sports figure in deep sh*t.
Quondam NFL Network analyst Willie McGinest was thrown behind bars after he and his entourage assaulted a man while he was manducating dinner at a Hollywood restaurant. Eyewitnesses said Willie was in zombie mode too.
Watch Chris' court appearance.
Share your thoughts.