Did Coach Prime sell out?
Coach Prime explains decision.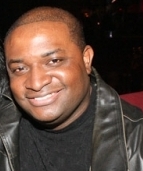 Blog King, Mass Appeal
BOULDER — Deion Sanders, head coach of the Colorado Buffaloes, appeared on episode 65 of Shannon Sharpe's "Club Shay Shay" podcast to confabulate his controversial exit from Jackson State and what lies ahead in the Pac-12. The opening sequence shows Deion — aka Coach Prime — gettin' a foot massage from his physical therapist. The hoof has undergone multiple surgeries and he had two toes amputated. "Man, where the big toe?" Shannon asked. "Turf Toe is what started it," Deion replied. "They told me my foot has been dislocated for 18 years. I can make it through three quarters of a game and after that I'm limping like crazy. It's my new normal." Speaking of dislocated… Deion, 55, suffered a savage beating from fans and media when he egressed HBCU Jackson State for Colorado which is whiter than mountain snow. CNN reporters called him a sellout. "Fearless" host Jason Whitlock lambasted Deion for abandoning a black platform to ride the coattails of a white institution.
Deion credited the athletic director.
"Rick George is the reason I'm here," he explained.
"He was the difference. The honesty, his heart and passion for this University. He's about winning."
He's also about the money.
Deion got a big raise.
Speaking of raise… Deion claimed he's using his new gig as an apparatus to succor other African American coaches so that they'll land promotions and more remuneration. "This was a chance to help [black coaches] with their resources, and even the guys who stayed at Jackson State, we made sure they got an increase in salaries as well," he boasted.
Deion was a great recruiter at Jackson State so he shouldn't have a problem reeling in enough talent to compete in a Power 5 conference. But he ain't kissing nobody's ass for a letter of intent. As a matter of fact, he's making no promises.
"I'm not gone give you nothin," Deion said. "I'm not gone promise you nothin. I don't know what these other schools are doing but this is who I am. I'm not even gone promise you no number or no position, and I definitely ain't promising you will start. You're gonna have to come here and earn every darn thing you get. Then you'll appreciate it more."
"It's not a sales pitch," he added.
Deion spent two and a half seasons at Jackson State.
Do you consider him a sellout?
Did Massa make an offer he couldn't refuse?
Watch Deion keep it 💯.
Share your thoughts.