'Morbidly obese' black lady accuses racism for obesity
Big mama explains weight gain.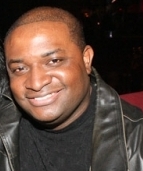 Blog King, Mass Appeal
LOS ANGELES — A viral video shows Rutgers professor Brittney Cooper blaming racism for being morbidly obese. The audacious claim took place during Brittney's appearance on one of Oprah Winfrey's talk shows. The corpulent educator believes any stress that comes from racism automatically slows the metabolism. "Black women, when we do the same diets as white women — we lose less weight and we lose it slower," Brittney explained to the studio audience. "And what public health practitioners think is that our stress responses in the body change our metabolism. It's literally that the racism that you're experiencing, and the struggle to make ends meet, actually means the diet don't work for you the same." Social media reaction was cutthroat. One viewer wrote, "On behalf of the Black Community, we do not condone or promote this BS, because some of us are way smarter than this. It's called PERSONAL RESPONSIBILITY." Another chimed in with, "I'm ashamed, sisters we gotta do better. SMH"
A third observer added, "She wasn't hollering racism when she was eating all them chicken nuggets though."
Me personally, I like women with a little meat on their bones.
It's mo' cushion fo' the pushing.
Besides, nobody wants a bone but a dog.
Watch Brittney keep it 💯.
Share your thoughts.