YouTube vlogger hammers Martin Luther King's Dream
Jericho Green rips Dr. King.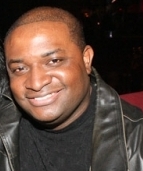 Blog King, Mass Appeal
LOS ANGELES — A viral video shows Republican vlogger Jericho Green elucidating his dissatisfaction with Dr. Martin King Jr's ideology and the counterproductive impact it has had on African American commerce. Dr. King, if you recall, was a womanizer and socialist who hoodwinked millions of blacks into believing the government would proffer every necessity — both financial and socioeconomic. He also plagiarized his "I Have A Dream" speech. So even though African Americans were allowed to sit at the front of a bus during the Civil Rights Movement, proprietorship was forfeited in exchange — making urban residents victims of redlining and gentrification. Fast forward the clock and African Americans are expending mazuma at non-black businesses and, as a byproduct, urban communities are falling woefully short in sales tax revenue. Not to mention too many women have espoused the government's welfare program as a pecuniary substitute for fathers.
In case you didn't know, at the height of the Civil Rights Movement, single moms garnered food stamps and monthly paychecks as long as baby daddies weren't residents of the home. Hell, it was once commonplace for men to hide in closets when case workers conducted unannounced visits. It's really a damn shame. That's why if you're White, Asian, Indian and/or Hispanic, you should love Dr. King and celebrate his holiday. But if you're black, you might be a little skeptical.
Because of Dr. King, there's almost zero possibility of reviving 'Black Wall Street.'
"He was a socialist," Jericho said.
"He believed that the government is the key to fixing all of the black folks' ills."
Watch Jericho keep it 💯.
Share your thoughts.