White men are purchasing passports to get wives too
White men slam American women.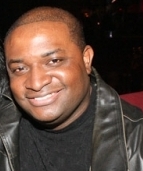 Blog King, Mass Appeal
LOS ANGELES — Step aside Passport Bros and make room for… Passport Brad? Yessir, a viral video shows some fed-up white men saying they're purchasing passports and traveling overseas to find wives because American women suck. It's their assertion Western culture is non compos mentis and, for that reason, they're gettin' the hell out of the United States. "I'm in Mexico right now," said one of the white dudes. "American women and Mexican women are not the same. They're completely different. Most girls you see in L.A. are like, 'I'm a queen boss bitch,' and they're not that cute. Here, I swear I'm not joking, girls are like eight, nines and tens and they're not as bougie. They're not arrogant. They still believe in love. They are so different. They are way easier to be around. Try it out for yourself." Another white guy said American women are perfidious and can't be trusted.
"I am 100 percent with the Passport Bros. I don't care what anybody says. Real grown men are tired of women's little games," he ranted. "We're sick and tired of the games in this country. You're not gonna find real love in this country. It's just impossible in today's culture. You're not gonna find real love in the western world. Everybody just likes to f*ck around. There are more women in the world than men. But the real women are not here. You will not find a traditional woman. It's completely messed up that women find the enjoyment of cheating on their husband. They find the enjoyment of making their husbands angry. They have that enjoyment of putting their husbands in jail, trying to get kids out of 'em and stuff like that. Trying to steal everything they have. That's not a real wife. That's not a real marriage. They're getting mad that men like us are leaving. Because we have all the options and you don't."
Another video shows a white man checkin' a black chick for lambasting black dudes for traveling abroad.
"My question is why y'all so heated about this?" he told her.
"According to you women, these dudes are awful. Like, they are complete and total pieces of sh*t. These are guys that you apparently would never give the time of day to and they have decided to leave you alone and you were upset about that? Y'all say you hate these dudes and they have fully committed themselves to never f*ck with you and you're mad about it. Like, do you understand how backwards that is?" 
Damn, you know times are bad when white men give up.
After all, the U.S. constitution was written by them and for them.
Do you agree with Passport Brad?
Are Western women batsh*t, regardless of ethnicity?
Watch the diatribe.
Share your thoughts.