Lonely lady rips bachelors, calling 'em weak cowards
Lonely lady calls men cowards.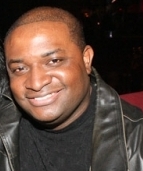 Blog King, Mass Appeal
LOS ANGELES — A viral video shows a middle-aged white woman lambasting bachelors for not approaching American women, calling 'em craven. She also excoriated the Passport Bros and Passport Brad for traveling overseas to get their phalluses wet. "I just want to say that when men say they're afraid to ask women out because it's harassment, I think they're cowards," she said. "I don't respect men like that. What makes a man attractive is… his confidence, his courage, his honor." Social media reaction was hilarious. One viewer wrote, "When this lady was born the doctor slapped her mother." Another added, "No wonder this woman is single. Just look at her. If she was a fish, the health department wouldn't let you sell it. We all get old, but we all don't have to embrace it. Stringy hair, no makeup, and clothes that look like something right off the $2.00 rack at Goodwill. Any fisherman can tell you that it's a waste of time to go fishing with no bait. It takes a VERY hungry fish to bite a bare hook."
In our defense, flirting with women can be construed as sexual harassment and that could cost us our métier and pecuniary resources. That said, I agree with her in the sense that Western women are good for dating only in lieu of marriage mainly because there's nothing a hard-working man can gain — he can only lose everything he's worked hard for. For instance, quondam Texas Longhorns Men's Basketball coach Chris Beard threw $35 million in the toilet after his fiancée got him arrested and fired.
Had Chris remained single, he'd still have his million dollar job and coochie galore.
Now he'll be lucky to get a high school job.
Watch the quondam courtesan keep it 💯.
Share your thoughts.