Whitlock rips single moms, accuse 'em of Tyre's death

Whitlock slams single moms.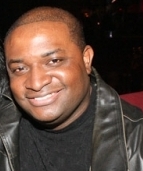 Blog King, Mass Appeal
MEMPHIS — "Fearless" host Jason Whitlock, who once worked at the Kansas City Star, is under fire after he insinuated Tyre Nichols' demise was the byproduct of being raised by a single mom. Jason voiced his sentiment during a recent appearance on Fox News with Tucker Carlson. "There is a racial element," Whitlock said. "This is a story about young black men and their inability to treat each other in a humane way… It looked like gang violence to me. It looked like what young black men do when they're supervised by a single black woman and that's what they got going on in the Memphis Police Department. They've elected or put some black woman in charge of the police force and we're getting the same kind of chaos and disunity and violence that we see in a lot of these cities that are run by single mothers." Social media reaction was venomous.
One viewer wrote, "Jason 🦝 were the buttermilk biscuits Fox gave u for this betrayal warm enough?🤔" Another chimed in with, "Tucker Carlson showed this fool a script before it even went on air knowing SINGLE MOTHERS would be their targets!" A third observer added, "Jason Whitlock, cocaine is a hell of a drug & you need to get off of it."
Comedian D.L. Hughley lambasted Jason on Comedy Central's "The Daily Show," calling him a sellout before poking fun at his obesity. "What the f*ck is he talking about?" D.L. said. "If Jason Whitlock proved anything it's you don't have to be white to hate black people. How can we expect Jason to see the plight of black people when this dude can't even see his own d*ck."
Actress Vivica A. Fox called Jason a "disgrace to our race."
"Mr. Clout Chaser, you are a disgrace to our race," she said.
"The backbone of this country and a lot of wonderful things that are happening because of black women. Doesn't matter if they're single or if they're married… they've been there for their children forever and will always be. How dare you? You're such an idiot."
R&B songstress Ciara, wife of Denver Broncos quarterback Russell Wilson, tweeted a homogeneous perspective.
"As a black man to get on national TV and say something like this is irresponsible," Ciara wrote, tagging Jason's Twitter account.
"A lot of amazing kids have come from single mothers. For you to also undermine single black women in the midst of this tragedy is so sad. This woman just lost her son! Do better!"
Watch Jason's chinwag with Carlson.
Share your thoughts.
Full context of what I said on Tucker Carlson: Memphis police clearly wrong/criminal & will be convicted. Media intentionally hyping to distract from govt action in Ukraine. All a reflection of pathologies produced by the matriarchal culture that plagues black communities. pic.twitter.com/NOJULxV6JR

— Jason Whitlock (@WhitlockJason) January 28, 2023