Black chick admits being a "Good Man" is not enough
Black chick hates good men.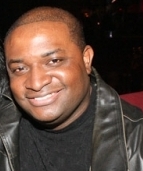 Blog King, Mass Appeal
LOS ANGELES — Damn, guess nice guys really do finish last. A viral video shows an insatiable black chick saying she's never satisfied with a good man. No sir. Too boring. If you recall, Eve said the same about Adam before giving Lucifer some ass. The loquacious redbone said it's imperative her simp make her chortle, provide impromptu entertainment, and possess an array of Pookie & Ray Ray characteristics. Babygirl spewed such balderdash during a group confabulation on the Concur Network Podcast. "I'm gonna say something and this might ruffle a little feathers," she said. "I don't think just being a good man is enough to be in a relationship with them." Ouch, that hurt. A vlogger with Men On The Move blew a gasket then exhorted bachelors to purchase passports and travel overseas to find wives. "These modern women today still believe that these fairy tales – align the stars and planets – to match my zodiac sign – is the way to make a relationship successful," he vented.
"So for the many of you that still believe and… still have faith in dating in the United States, I want you to know this is your warning. For those of you that are actually looking for peace… a sensible woman… femininity… and you want to escape the twisted behavior of the American woman, understand the answers that you want can be found in the pages of your passport."
Never one to mince words, the Shuler King gave his two cents. "Some of y'all, you know, like really just find good people and just find something wrong with 'em," he said. "Because you're broken and you got to find something wrong with this perfectly good player. Maybe you don't feel like you deserve a good person. Why do you need him to tell a joke? You a booking agent? Is you a casting director? What the hell you need him to be able to be funny for?"
Are Western women too fastidious?
Should good men channel their inner roughneck?
Watch babygirl elucidate her relationship preferences.
Share your thoughts.