President Joe Biden hints nuclear war on the horizon
Biden warns nuclear war close.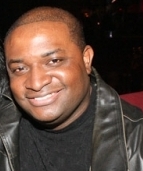 Blog King, Mass Appeal
WASHINGTON — Uh-oh! President Joe Biden raised eyebrows Thursday night when he disseminated a FEMA map of the United States that shows which areas will be most targeted for nuclear war. In other words… if you live in Kansas, Nebraska or South Dakota, you're in decent shape. But if you reside anywhere on the east or west coast, you better stock up on sustenance and find underground shelter 'cause your ass is grass. Normally this wouldn't be a big deal. But when you take into account how much we're despised by rival nations who — thanks to our homosexual notoriety — refer to the United States as the "Great Satan," not to mention the abhorrence and vitriol geared towards American women, we're suddenly a prime target for nuclear warheads. We're basically Sodom & Gomorrah the sequel. Also, Russia President Vladimir Putin is on record saying he's prepared to launch a nuclear strike against Western nations any day now — and that includes the United States.
"To defend Russia and our people, we doubtlessly will use all weapons resources at our disposal," Putin said. "This is not a bluff." President Biden told reporters Putin ain't bullsh*ttin.' North Korea Supreme Leader Kim Jong-un said he's ready to nuke the United States too. Regardless of where you live, you'd be sagacious to at least load up on bottled water and canned goods. In the event of a nuclear war, we'll lose electricity and crops will be frozen and contaminated — causing a famine. It'll be a full-blown zombie apocalypse.
Biden and the elites have luxury underground bunkers equipped with reservoirs and a 5-year supply of comestibles.
They'll be fine.
Hate to say it, but a lot of people want us 6-feet under.
I say let's kick ass.
But, in the meantime, take precaution.
Share your thoughts.