Black chick defends single mothers but dogs marriage
Kita defends single moms.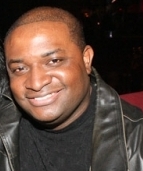 Blog King, Mass Appeal
DALLAS — A viral video shows YouTube vlogger Kita Rose elucidating her approbation of single motherhood, saying Western culture ain't conducive to prolonging healthy marriages and relationships. Gotta agree, especially on behalf of eligible bachelors. After all, makes no sense for gainfully employed men to get seriously involved with American women because nothin' can be gained. We can only lose what we've worked hard for. For instance, quondam Texas Longhorns Men's Basketball coach Chris Beard threw $35 million in the toilet when his fiancée got him arrested and fired. Had Chris stayed single, he'd still have his million dollar gig plus vulva galore. Now he'll be lucky to get a high school job. Again, there's nothin' to gain. We can only lose. That explains why the Passport Bros, Passport Brad and Men On The Move are traveling overseas to find wives. Western culture is simply too toxic.
Right now, it's open season on single moms and Kita ain't having it. "I was told that I'm what's wrong with the black community because I support single motherhood," she ranted. "Personally, I will never promote just being married. Being married doesn't ensure that you won't feel like a single mother. Being married doesn't ensure that you won't be abused mentally or physically. Being married doesn't ensure that you'll have financial freedom. If marriage was so great, divorce rates wouldn't be so high."
Damn, Kita makes excellent points.
Do you share her sentiment?
Can Western culture be ameliorated?
Watch the clip.
Share your thoughts.