Zero animosity between da Kelce Bros ova Super Bowl

Kelce Bros have no animosity.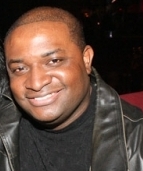 Blog King, Mass Appeal
KANSAS CITY — After the Kansas City Chiefs defeated the Philadelphia Eagles in Super Bowl LVII, fans wondered if Travis and Jason Kelce would continue their "New Heights" podcast. After all, somebody had to lose. Welp, we got our answer on Wednesday. That's when the brotherly duo released episode 28 to confabulate their Super Bowl reactions. KC won 38-35. After the game, Jason didn't say much. He was obviously pissed. But Jason let fans know there's no animosity between him and Travis. "I was misquoted by saying that I said, 'F*ck you, congratulations,' after the game when we saw each other which is not what I said," Jason recalled. "You didn't really say much. But I know you didn't say, 'F*ck you,'" Travis replied. Jason said he made the decision to head back to the locker room because he didn't want to spoil the moment for Travis. "I didn't say much because I wanted you to go celebrate with your team," Jason explained. "I knew that you were going to feel bad for me and I didn't want that to be how you remembered that. So I just kinda made an emphasis to go hug ya, tell ya I love ya, congratulations, and go be with your teammates… 'cause I didn't want to be the guy that was gonna bring down that moment for ya."
It's been one helluva week for Travis. Four days after winning the Super Bowl, the star tight end appeared on "The Tonight Show Starring Jimmy Fallon" and announced he'll be hosting "Saturday Night Live" next month. Damn, it's great being a Chiefs fan. "Growing up, I was a huge [Chris] Farley, [Will] Ferrell, [Jimmy] Fallon kind of guy," Kelce told the audience.
"I used to watch 'Saturday Night Live' with my mother, and it's an absolute honor and privilege to be hosting SNL March 4th."
Travis and Jimmy also teamed up to sing the Beastie Boys' classic "(You Gotta) Fight For Your Right (To Party)."
Watch Super Bowl reactions and karaoke.
Share your thoughts.