Chiefs win Super Bowl LVIII

Chiefs establish new dynasty.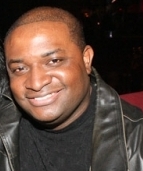 Blog King, Mass Appeal
GLENDALE — If you descry statistics across the board (time of possession, total yards of offense, etc.), you would've thought the Kansas City Chiefs lost the football game. But, fortunately for Chiefs Kingdom, the final score is the only stat that matters. Playing on a bad ankle, quarterback Patrick Mahomes tossed 3 touchdown passes. Tight end Travis Kelce chipped in 81 yards receiving and a TD, and placekicker Harrison Butker drilled a 27-yard field goal with 8 seconds left to give the Chiefs a nail-biting 38-35 victory over the Philadelphia Eagles in Super Bowl LVII. It's KC's second world title in 4 years. Many believe it's the best Super Bowl ever, and that includes ESPN senior writer Seth Wickersham who wrote: "If you're a Giants fan, you think Super Bowl XLII was the greatest ever. If you're a Niners fan, Super Bowl XXIII. If you love the Broncos, it's XXXII. If you're a Patriots fan, it's Super Bowl XXXVI. Or XXXVIII. Or XXXIX. Or XLIX. Or LI. Or LIII. It could go on for a fan of any winner, with a legitimate argument. But sorry. This one, Super Bowl LVII — Chiefs 38, Eagles 35 — is the greatest ever."
In helping KC overcome a 10-point halftime deficit, Magic Mahomes earned his second Super Bowl Most Valuable Player award just 3 days after being crowned league MVP. Conversely, the Eagles became the second franchise in league history to blow a double-digit lead on Super Bowl Sunday. "I thought guys just embraced the moment," Mahomes told reporters as red and yellow confetti bestrewed the field. "In that first half, we were playing and doing some good stuff, but I felt like the guys were getting consumed by everything around us."
Chiefs head coach Andy Reid, who failed to win a world championship during his 14 years in Philly, became the third skipper all-time to beat his former team in the Super Bowl. "We wanted to get this so bad for him," Kelce said. "His legacy in Philly lives on forever. … There's a lot of pride in knowing that he's had success in two different organizations, but this was the better one."
In what was billed as the first Super Bowl featuring two black quarterbacks, neither disappointed. Eagles signal-caller Jalen Hurts played his ass off — throwing for 304 yards and a TD. He also rushed for 70 yards and 3 TDs (tying an NFL record). His lone blemish was a 2nd quarter fumble that Chiefs linebacker Nick Bolton scooped up and returned 36 yards to pay dirt.
The Eagles dominated time of possession 35 to 25 and they ran 20 more offensive plays than KC.
But, again, the final score is all that matters.
The Chiefs are once again world champs.
"It feels amazing just to see the confetti," said Butker, who pissed everybody off when he missed a 42-yarder in the first quarter. "I just tried to focus on one kick and focusing on the process."
Prior to Butker's game-winning boot, Eagles defensive back James Bradberry was called for defensive holding on Chiefs wideout JuJu Smith-Schuster. But Bradberry said it was the correct call. "It was a holding," he admitted. But players around the league ain't buying it. Many of 'em accused the referees of rigging the game.
Baltimore Ravens defensive lineman Pat Ricard tweeted, "Wait… is the NFL really scripted?"
Denver Broncos running back Chase Edmonds tweeted, "Them dam refs everytime I tell ya."
Quondam San Francisco 49ers cornerback Richard Sherman tweeted, "They ruined it again."
Former Pittsburgh Steelers safety Ryan Clark tweeted, "Looks like the official read the script."
Cincinnati Bengals cornerback Eli Apple tweeted, "Refs win the bowl again."
Chicago Bears running back Darrynton Evans tweeted, "I told y'all this script is wild."
And Deflategate cheater Tom Brady had the audacity to tweet, "The Script."
Here's some Freemason 3, 6, 9 info you should know about the aforementioned pivotal plays: If you add Smith-Schuster's jersey number (9) to Bradberry's jersey number (24) you get Freemason number 33. And, if you add Bolton's jersey number (32) to Hurts' jersey number (1) you get 33 again. That's significant because 3 times two is 6. Six hundred threescore is 666.
Moving on…
There was speculation Coach Reid, 64, would retire if KC won the game.
That scuttlebutt was debunked during postgame festivities.
"If they'll have me, I'll stick around," Reid said.
Of course they'll have you Big Red, because there's a dynasty established in KC.
Other items of note… The Woke Bowl featured the first all-female U.S. Navy flyover. Donning a devilish red ensemble, Rihanna put on one helluva halftime show despite being pregnant. Sheryl Lee Ralph performed the Black National Anthem "Lift Every Voice & Sing." Babyface delivered a stunning rendition of "America the Beautiful." Chris Stapleton nailed the "Star-Spangled Banner," causing Eagles head coach Nick Sirianni to cry like a lil bitch. Kadarius Toney's 65-yard punt return is the longest in Super Bowl history. The Eagles boasted the NFL's top pass rush yet KC's offensive line didn't yield a single sack. Mahomes became the first black QB to win multiple Super Bowls. Backup QB Chad Henne, 37, announced his retirement after the game. The playing surface at State Farm Stadium was terrible as players from both teams slipped and fell all night. Buffalo Bills safety Damar Hamlin wore a Satanic jacket (above) that contains grotesque images that mock Jesus. And referee Carl Cheffers finally showed the Chiefs some love.
Watch highlights, interviews, etc.
Share your thoughts.