Father and evil stepmother tortured & starved little girl

Dad & stepmom behind bars.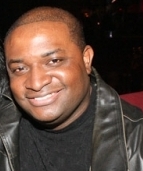 Blog King, Mass Appeal
RENO — Here's another reason to keep stepparents and significant others away from your children. Anna Uncovered released the murder documentary of 5-year-old Cali Anderson who was starved to death by her father, Tyler Anderson, and his wife, Averyauna Anderson. The heinous crime — masterminded by Averyauna — transpired May 2018 at an apartment complex in Reno, Nevada. Investigators said Cali was handcuffed to an animal crate for years until she finally passed away from malnourishment. Then Tyler and Averyauna stuffed her cadaver in a duffel bag and hid it inside a storage unit in Sacramento, California. Both were arrested and charged with murder. Averyauna even had the audacity to chortle during police interrogation, saying she was high on cocaine. When detectives found Cali's emaciated corpse, she weighed a measly 16 pounds.
They also learned she was subjected to deplorable living conditions.
Cali's comestibles were scattered on the floor and there was trash everywhere.
Tyler, like most simps, was blinded by coochie. So he stood idle as the evil stepmother tortured his child.
He said he noticed burns and bruises on Cali every time he left her alone with Averyauna.
Social media reaction was unforgiving. One viewer wrote, "I woulda choked her ass for putting my child in a damn cage." Another chimed in with, "I'm a single father and this is why I chose to stay single and raise my child by myself. Modern women are not equipped to handle children they didn't create. Any man who puts his child on the woman he's dating is a fool, period. This story is horrifying to watch as a father." A third observer added, "Honestly, what's the point of CPS?! Like what the f*ck?! That poor baby suffered all her life. May she finally rest in peace.🌹" 
Averyauna admitted she hates Cali's biological mom.
The child abuser was also jealous of Tyler's relationship with both.
Tyler and Averyauna have two boys together whom they treated very well.
The stepchild was the only one maltreated.
Watch the explosive documentary.
Share your thoughts.