Female police officer was fatally shot by baby daddy

Rookie cop killed by Pookie.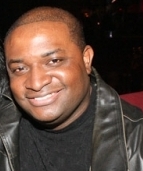 Blog King, Mass Appeal
SHREVEPORT — "Officer down!" The adventures of Pookie & Ray Ray continue. Twisted Crimes released the murder documentary of rookie police officer Chatéri Payne who was shot dead by her unemployed baby daddy, Tra'veon Anderson, because she broke up with him. The femicide transpired January 9, 2019 in Shreveport, Louisiana as Chatéri was preparing to work the night shift. The 22-year-old cop was in full dress uniform when Tra'veon emptied the clip then lied to police, saying he saw two assailants do it. The homunculus even pretended to fire his weapon at 'em. Turns out, Tra'veon and the two actors worked in cahoots. All three were arrested and charged. Tra'veon, 29, and Lawrence Pierre II got life for second-degree murder. Glenn Frierson was exonerated after he snitched, claiming he had nothin' to do with the plot. Investigators learned Chatéri kicked Tra'veon to the curb for being a pugnacious simp. She also found a new apartment and paid the deposit.
Chatéri was ready to leave his midget ass.
But a jealous Tra'veon determined if he can't have her nobody can.
Their young daughter is now an orphan.
Social media reaction was venomous. One viewer wrote, "How does a cop get murdered by her boyfriend?😢😢" Another chimed in with, "Ladies, these men are jealous of us! This is a new world now where men wanna be us instead of lead and protect. Move in complete silence! As soon as you realize you're sleeping with a snake, run and leave no trace and let the goofy bastard off himself since he likes taking lives so bad."  A third observer added, "He was short, broke and unemployed. What else did she need to know?"
Watch the documentary.
Share your thoughts.