New Heights: Travis can't recognize all 32 coaches

Travis faces stiff challenge.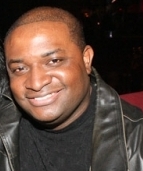 Blog King, Mass Appeal
KANSAS CITY — In a recent episode of "New Heights," Kansas City Chiefs tight end Travis Kelce was tasked with pairing all 32 head coaches with their respective NFL franchises, based solely on face recognition. The clip is hilarious. Travis' brother, Philadelphia Eagles center Jason Kelce, downloaded a group photo featuring all 32 coaches and the challenge was underway. "Who the f*ck is that guy?" Travis cracked, referring to Las Vegas Raiders skipper Josh McDaniels. "I've never seen that man in my f*cking life." McDaniels wasn't the only coach mired in obscurity. Travis couldn't remember Zac Taylor's name despite facing his Cincinnati Bengals in the AFC title game the past two seasons. To Trav, there's nothin' in Cincy but a bunch of jabronis. Social media reaction was priceless. One viewer wrote, "Travis started off hot then lost me when he said, 'Who the f*ck is that guy?'😂😂😂"
Another chimed in with, "To be fair to Travis, without being able to zoom in it's tough to recognize anybody. I've played the video over and over again and still can't spot Nick Sirianni." A third observer added, "Daaaaaamn the disrespect for Cincy SHOWS. Didn't even know Coach's name.😂"
Life is awfully good for the Kelce brothers.
They faced each other in Super Bowl LVII, Travis hosted Saturday Night Live and their "New Heights" podcast is kicking ass.
Watch the Kelce brothers do their thing.
Share your thoughts.