Raunchy teen had sex with German shepherd at church

Denise had sex with her dog.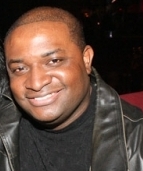 Blog King, Mass Appeal
MYRICK, Miss — Here's a service dog story fo' yo' ass: Denise Frazier, 19, was thrown in the slammer after she recorded herself f*cking a male canine then disseminated the video via social media. And, get this: They copulated outside a church with no condom. The nauseous crime of bestiality transpired in Myrick, Mississippi. According to police reports, Denise crashed her car near Freedom Baptist Church. Rather than seek road assistance, the 19-year-old zoophile stripped butt-naked and let her German shepherd hit it doggystyle. Denise was arrested and charged with unnatural intercourse and aggravated cruelty to an animal. She's lookin' at 10 years in the penitentiary. Police said the footage is so graphic, they won't release it. The hound busted so many nuts, he smoked a cigarette afterwards. "In my 17 years in law enforcement, this is one of the most disturbing cases that I've ever investigated," said Sergeant J.D. Carter of the Jones County Sheriff's Department.
Social media reaction was priceless. One reader wrote, "Animal cruelty my ass! She enjoyed it, the dog enjoyed it. WHERE'S THE CRIME?!?" Another chimed in with, "Lucky dog, she's quite cute." A third person added, "You know times are f*cked up when a dog has more sex with American women than I do. Gettin' my passport today." Another viral video shows Denise seducing her dog. "Wish you would just grab me, throw me up against the wall, tear my clothes off, and choke me while you [f*ck me]," she told him.
Dayuuummm!
Watch Denise proffer coochie to her mutt.
Share your thoughts.