Mental Health officer was murdered by jilted Pookie
Pookie kills girlfriend & himself.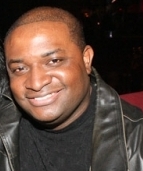 Blog King, Mass Appeal
COLUMBIA — The adventures of Pookie & Ray Ray continue. Viral Crimes released the documentary of 25-year-old Wynter Nicole Straw who was shot dead by her boyfriend, 27-year-old Renardo Johnson, before he blew his own brains out. The murder-suicide transpired March 26th around 6 p.m. outside Wynter's apartment in Columbia, South Carolina. According to multiple reports, Wynter broke up with Renardo — sparking contretemps. As the quarrel intensified, Renardo let his gat explode — killing Wynter instantly. Then Renardo barricaded himself inside the apartment for hours before shooting himself. The miscreant was rushed to the hospital where he died from his injuries. Wynter was a Mental Health Officer at the South Carolina Department of Corrections. So she should've known Renardo was cuckoo for Cocoa Puffs.
Wynter's co-workers were devastated.
"This is a tragedy for all of SCDC," Director Bryan Stirling told reporters.
"I am lifting her family and her corrections family up in prayer."
Wynter was a mental health expert trained in dealing with dudes who are non compos mentis.
Yet, she proceeded to copulate with her killer.
Makes no sense.
Social media reaction was melancholic. One commenter wrote, "What sickens me is it's always pretty women who know they're pretty 'cause they focus more on TikTok videos and always being half-naked and rolling their hips and sh*t. Not saying women deserve to die. But if they focus more on self-love instead of looking good on social media they'll be a lot happier."
Another added, "He didn't have a pot to piss in, let alone a window to throw it out. Wynter Straw was in love with lust and that man's d*ck. I say ladies get ya a boring man and you will be happy! The sad part is she worked in the mental illness department."
Wynter's mom, Lashon Williams, said she had no idea her daughter was a victim of domestic violence.
"There was no warning signs," she lamented.
"That's the hard part about it."
Wynter and Renardo shared a plethora of TikTok videos portraying themselves at the perfect couple.
But behind closed doors, it was Ike & Tina.
Watch the documentary.
Share your thoughts.