NC A&T freshman student murdered at campus party

Freshman killed at party.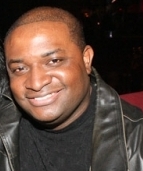 Blog King, Mass Appeal
GREENSBORO — The adventures of Pookie & Ray Ray continue. Black Girl Unlost released the murder documentary of 18-year-old Deja Rae Reaves who was shot dead at a college soirée. The homicide transpired April 4th around 7 p.m. in Greensboro, North Carolina. Deja, a freshman at North Carolina A&T, was out partying with friends when a thug opened fire. Deja and another 20-year-old woman were struck with stray bullets. Neither were intended targets. Deja was rushed to the hospital where she died from her injuries. The other chick survived. Police are still lookin' for the suspect. Hopefully, somebody will snitch. Social media reaction was melancholic. One viewer wrote, "Ever wondered why thugs hang around college campuses? Because they know they can easily date college chicks." Another added, "Please STAY AWAY FROM PARTIES! They are dangerous nowadays. There are other ways to have fun. Rest in peace.❤"
School administrators at North Carolina A&T released the following statement: "Deja was 18 years old and a first-year student in the College of Arts, Humanities and Social Sciences. Her untimely death is a tremendous loss to the university community. Our heartfelt prayers, condolences and thoughts are with her family, friends and professors."
Gardner-Webb was scheduled to play North Carolina A&T in baseball the night Deja was killed.
But the game was postponed.
D️eja, the eldest of 7 siblings, was from Chicago. 
Her parents sent her off to college believing she was safe.
Watch the documentary.
Share your thoughts.