Foxy claims Jay-Z took her virginity then gave her STD
Foxy drops Jay-Z bombshell.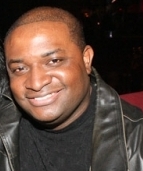 Blog King, Mass Appeal
BROOKLYN — Foxy Brown (né Inga DeCarlo Fung Marchand) set the hip-hop world ablaze when she claimed Jay-Z gave her Gonorrhea and never apologized for it. The "I'll Be" rapper also accused the Roc Nation honcho of purloining her virginity when she was 15 years old which would make him a pedophile. Jay, 53, is nine years older than Foxy, 44. "I was 15 when Jay-Z took my virginity," she said during a radio appearance on Power 107.5 in Columbus, Ohio. "He was 27." Foxy got his age wrong. Jay-Z was 24 at the time. But it's still statutory rape nonetheless. Social media reaction was wild. One fan wrote, "When you sell your soul eventually you have to pay the devil his due." Another chimed in with, "They need to lock Jay-Z up." A third person added, "FOXY PLEEZ, don't even front. You wanted to give dat azz up! That's how you bought your rap ticket!"
In addition to spewing rape allegations, Foxy said there's a sex tape that shows her having a Ménage à trois with Jay and Jamie Foxx. After the Brooklyn rapstress signed a gag order, the tape was subsequently robbed from her home to prevent a leak. Foxy also called Jay a tranny-chasing homosexual, claiming he and former NBA player Larry "Grandmama" Johnson were "f*ck buddies."
That's certainly within the realm of possibility given the fact Jay and Larry once shared an apartment.
Not to mention, the quondam New York Knicks star repped Jay's Rocawear.
Larry also dressed in drag to film his "Grandmama" television commercials.
Jay ain't the only billionaire mogul suspected of fudge-packin.'
Social media star Jay Versace said Diddy had him "bent over" on a bed.
Do you believe Foxy?
Has your perception of Jay-Z changed?
Share your thoughts.