Rapper Kevin Gates had copulation with a tranny

Kevin made love to a tranny.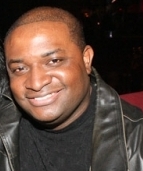 Blog King, Mass Appeal
NEW ORLEANS — "Really Really" rapper Kevin Gates suffered a savage beating online after transgender model Lilah Gibney told the world they enjoyed a one-night dalliance. The Caucasian tranny dropped the bombshell on episode 41 of "Elena DEMONETIZED." In case you didn't know, Lilah is proficient at keeping renowned rappers within the crosshairs of his LGBT rifle. The coquettish brunette DMs them often with aspirations of exchanging copulation for pecuniary resources. So when Kevin took the bait, the he-she reeled him in. Lilah said the Louisiana artist took him to a five-star restaurant where he ordered every expensive item on the menu. He even "tried caviar for the first time." Lilah claims Kevin gazed deep into his soul the entire night. Then, when they went to his home, Kevin introduced him to his wife — Dreka. "He was literally looking so deep into my soul and my nine different holes that I didn't even know what I was getting into," Lilah recounted.
"I tried caviar for the first time. That was cute. He was like, 'Do you want to come home with me?'"
Nine different holes?
After sneaking off to a room to have sex, Lilah told Kevin he's transgender when the rapper descried a huge phallus underneath his panties while canoodling. But Kevin assured him everything was "okay" and proceeded to smash. He also manducated Lilah's trans vulva which is hardly a surprise because Kevin often brags about munching derrière. The next day he blocked Lilah's phone calls, a clear sign of mortification. Also makes you wonder what went down in prison 'cause Kevin ain't been the same since manumission.
Other podcast topics of note: Lilah slept with an 82-year-old man with colon cancer because he's filthy rich. He gave the geezer a blow-job too. Lilah admitted he often micturates while gettin' f*cked in the ass and he loves gettin' peed on à la R. Kelly.
Watch Lilah air Kevin's dirty laundry.
Share your thoughts.