"They Cloned Tyrone" on Netflix is a chef-d'œuvre
Jamie's Sci-Fi film an instant classic!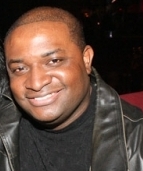 Blog King, Mass Appeal
HOLLYWOOD — Nancy Drew, eat your heart out! Last night, yours truly descried Jamie Foxx's Netlix film "They Cloned Tyrone" and it's really good. Here's the synopsis: A coterie of white scientists set up shop in penurious black communities to conduct lab experiments on low-grade negroes (i.e. pimps, prostitutes and thugs). The trial run entailed genetic engineering, human cloning and brainwashing via mRNA. In addition to that, our melanin was extracted then given to white folks so they can enjoy darker skin and kinky hair. You even see Caucasians donning Afros. Ain't that a bitch? Look… regardless your ethnicity, be proud of your race. If you're white, be proud to be white. If you're Hispanic, be proud to be Hispanic. If you're Asian, be proud to be Asian. I'm certainly proud to be black and wouldn't trade with anybody. Besides… if God wanted everybody to have the same pigmentation, he would've made us that way.
I digress. Back to the review. The secret society also tampered with negro hormones by inserting mind-altering narcotics into urban sustencance (fried chicken, soda, etc.). With the push of a button, black deportment was instantly manipulated and that includes Alpha Males being relegated to behaving like emotional, feminine Beta Males (à la Pookie & Ray Ray).
Then, towards the film's cessation, the lead geneticist transmogrified the entire black community into a zombie apocalypse. And, get this: He effectuated hypnosis to control their physical movements like a character in a video game. "I know it's unpleasant, having no control," the racist told a black man in full-view of his African American peers. "We own you! That gold chain around your neck. That sweet, fine grill. That .45 in your hand." Don't chortle 'cause ain't a damn thang funny. This type of sh*t is happening as we speak.
Microsoft's Bill Gates has a 666 patent that gives him autonomy to implant microchips in our dermis to make us work for him in exchange for cryptocurrency. What's sad is globalists ain't hiding sh*t. Simply Google Patent 060606 and you'll see everything you need to know. Telling you dawg, white folks showed negroes no leniency in this film. "They Cloned Tyrone" is a modern day "Roots."
Jamie produced the movie and it probably got him extirpated and replicated.
Blog-O-Meter Rating: 5 outta 5 popcorn bags