Anti-LGBT gunman shoots woman over her pride flag
Laura shot dead at her store.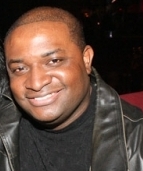 Blog King, Mass Appeal
SAN BERNARDINO — Laura Ann Carleton, a married mother of 9 children, was gunned down at her clothing store on Friday because she had an LGBT gay pride flag flying outside her business. The murder transpired in San Bernardino County, California — near Lake Arrowhead. The gunman — Travis Ikeguchi — confronted Laura, spewed a bunch of disparaging remarks about homosexuals and lesbians, then pulled out a gun and opened fire. Laura, 66, was pronounced dead at the scene. Ikeguchi, 27, fled like a lil bitch. But Sheriff deputies chased him down. A shootout ensued and Ikeguchi got smoked. "When deputies attempted to contact the suspect, a lethal force encounter occurred and the suspect was pronounced deceased," the sheriff's office said in a statement. Social media reaction was wild. One commenter wrote, "I'm telling you, your average American citizen with morals, respect and accountability has had enough of the gay agenda being pushed on CHILDREN. Leave our kids alone or I'm afraid we will see more of the same. "
Another person added, "THIS is exactly WHY I don't fly flags, I don't wear hats or shirts with messages pushing AGENDAS, and I won't put ANY bumper stickers on my car. NOR do I allow ANYONE to put political signs in my yard… and I NEVER attend parades that PUSH agendas. People are crazy and they'll do bad things to you IF THEY don't agree with your message. Don't advertise what you believe in. It just MAY end your life." Laura, a heterosexual white woman, was a staunch supporter of the LGBT community.
She owned the Mag Pi clothing store in Cedar Glen.
Ikeguchi appears to be Asian.
California Governor Gavin Newsom — a Democrat — condemned the hate crime, calling it "absolutely horrific."
"This disgusting hate has no place in CA," he wrote on X.
Watch the disturbing report.
Share your thoughts.