Pookie shoots his wife at crowded swimming pool

Pookie shoots wife at pool.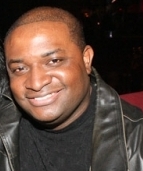 Blog King, Mass Appeal
MIAMI BEACH — The adventures of Pookie & Ray Ray continue. Twisted Crimes released the murder documentary of 30-year-old Shandell Harris who was shot dead by her simpin' husband, 45-year-old Carl Monty Watts, because she sought a divorce. The femicide transpired in broad daylight, at a crowded swimming pool, in front of family and bystanders, on April 3, 2022 in Miami Beach, Florida. Shandell was at the Michael-Ann Russell Jewish Community Center (JCC), where her 11-year-old daughter was taking swimming lessons. Carl showed up and implored Shandell to eschew pressing charges for stabbing her the night prior. He even proffered cash. When Shandell declined, all hell broke loose. "I looked up and saw the shooter with my own eyes chasing after somebody with a handgun," a witness recounted. "Then we just ran. We ran and we hid."
Carl shot Shandell multiple times in close proximity of her mother.
Then stood over her and fired some more until he emptied the clip.
"He followed her here, chased her down and shot her like an animal," said Aaron Batten, a family member.
"Like he was hunting."
Carl tried to escape but was held captive by private security guards at gunpoint.
He was arrested, charged and convicted of murder.
What's sad is Carl deleted two other women he f*cked back in the day. In February 2009, 25-year-old Vickie Simmons was found deceased at a Biscayne Boulevard motel two days after she went missing. His baby mama, 24-year-old Trukita Scott, vanished in June 2014. "When I met him, I thought something was off with him," said Lynnette Finnie, Trukita's Aunt. "We kept hearing different things about him, and we all had a bad feeling. The second we knew she was missing, we knew he had something to do with it."
In high school, Shandell was a member of the student government and debate team.
She then went on to major in political science at Florida International University.
Carl is serial killer with a rap sheet comparable to Charles Manson's.
So it makes you wonder what Shandell saw in his black ass.
Ladies, choose better.
Carl and Shandell appeared to be the perfect couple on social media.
But, turns out, it was all a big lie.
Watch the explosive documentary.
Share your thoughts.