Hoosiers great Bob Knight dead, his legacy polarizing

Bobby Knight dead at 83.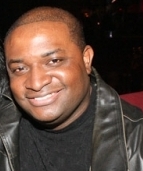 Blog King, Mass Appeal
BLOOMINGTON — Robert Montgomery Knight, the legendary Indiana Hoosiers coach who intimidated referees and bullied players, has migrated to that big basketball court in the sky. Bobby kicked the bucket on Wednesday. He was 83. The surly geezer was encircled by loved ones when he croaked inside his home in Bloomington, Indiana. Quondam Duke head coach Mike Krzyzewski (aka Coach K), who played for Bobby at Army, sent his condolences. "We lost one of the greatest coaches in the history of basketball today," Coach K said. "Clearly, he was one of a kind, Coach Knight recruited me, mentored me, and had a profound impact on my career and in my life. This is a tremendous loss for our sport and our family is deeply saddened by his passing." Tom Abernethy, a starter on Bobby's undefeated 1975-1976 national championship team, said he changed the game. "I think Coach Knight may have influenced the game more defensively than offensively," he recounted.
Bobby, if you recall, gave no f*cks when it came to his coaching style. He routinely threw temper tantrums on the sideline. He tossed a chair at a referee. One time, during practice, Bobby went to the restroom, defecated on some toilet paper, then showed it to his players before telling 'em they're "playing like sh*t." Bobby was also caught on camera choking one of his players — Neil Reid.
Telling you dawg, Bobby meant business. He enforced discipline. He did things his way, unlike today's effeminate wusses. Social media reaction was wild. One commenter wrote, "🙏Loved watching him coach, also reminded me of my junior high coach. He would throw chairs and poke you with his finger, but we won the trophy🏆." Another chimed in with, "That poor chair😂." A third person added, "They should've fired Knight for choking Neil Reed in practice. Poor Neil Reed died in 2012😭😭😭😭😭."
Watch Bobby throw a chair and choke a player.
Share your thoughts.