NBA star Dwight Howard abused gay man's bussy
Dwight damaged gay man's bussy.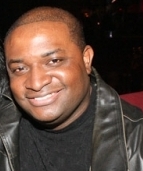 Blog King, Mass Appeal
ATLANTA — When bangin' a bussy goes terribly wrong. Quondam NBA star Dwight Howard, who last played for the Los Angeles Lakers in 2021, is gettin' sued a second time for sexually assaulting a gay lover. Stephen Harper filed the civil lawsuit earlier this year, accusing Dwight of damaging his "bussy" by f*cking him too hard. Stephen also claims he was coerced to participate in a Ménage à trois with the 6′ 10″ center and a transgender woman named "Kitty." The threesome transpired in July 2021 at Dwight's residence in Georgia. Rather than contact authorities right away, Stephen waited a year to file a report with the Gwinnett County Police Department. In Georgia, the statute of limitations for this type of litigation is two years from the date of incident. "With all due respect, Kitty is an older unattractive person in their 40s," Stephen wrote in his complaint. "Hours into me being at Dwight Howard's home, he ambushed me with this person. Kitty walked in with a full beard, 2-inch heels and a church wig. Immediately I was thrown off, uncomfortable and expressed that I wanted to leave."
Stephen also claims Dwight grabbed him by the thighs, pulled down his underwear, and forcibly sucked his phallus 'til the jizz seeped out. Dwight said Stephen is a goddamn lie. His lawyer said, "The three agreed to touch one another and to engage in consensual sexual activity," Sadly, this ain't the first time Dwight was sued by a gay boyfriend. Five years ago, Masin Elije accused the booty bandit of sexual assault.
But the case was settled out of court with the stipulation Masin sign a non-disclosure agreement.
A pissed-off Dwight disseminated a video the other day to break his silence. He basically implored critics to leave him the f*ck alone. "Why the hell do you or anybody care who the hell I spend my time with," Dwight said. "That's the problem with y'all people. Y'all worried about who people spend their time with. Whatever I'm doing in my bedroom is my damn business."
Dwight, a member of the Illuminati, parties with Diddy and Will Smith — two of the gayest men in Hollywood.
Dwight, 37, also has 5 children by 5 different women.
They better get checked for AIDS.
Watch Dwight excoriate his detractors.
Share your thoughts.