Chiefs receiver Justyn Ross jailed for domestic violence

Justyn Ross attacks girlfriend.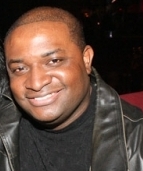 Blog King, Mass Appeal
SHAWNEE, Kan. — Specific details have emerged in the domestic violence case involving Kansas City Chiefs receiver Justyn Ross and they ain't good. The incident transpired on October 23rd in Shawnee, Kansas. According to court docs, Justyn went through his girlfriend's phone (without permission) and discovered she was copulating with another dude. Rather than cut her loose and move on, Justyn espoused Pookie & Ray Ray's modus operandi of handling female conflict. First, he cussed her out and ordered her to egress the apartment. Then — when babygirl refused to leave — Justyn shoved her to the floor, dragged her through the residence, then threw a bunch of objects at her. The battered vixen suffered minor injuries. Justyn also vandalized several items, including the aforementioned phone, a laptop, and jewelry. Then, as the proverbial cherry on top, the 23-year-old wideout grabbed a knife and used it to scratch the side of babygirl's Mercedes.
Eyewitnesses said Justyn resembled Ike Turner. One of 'em was his grandmother who told police she witnessed the attack. Damn, you know it's bad when your own relatives rat you out. Justyn was arrested and charged with felony domestic violence and criminal damage in excess of $25,000 — also a felony. But, after lawyers got involved, his charges were reduced to a pair of misdemeanors: one count of domestic battery and one count of criminal damage of less than $1,000.
Social media reaction was wild.
One commenter wrote, "Maaaaaaaan. I had high hopes for him. I gotta say, I'm disappointed."
Another chimed in with, "He better get rid of that girl."
A third person added, "I don't think he has the mental capacity to succeed at the NFL level."
Justyn was signed as an undrafted free agent out of Clemson where, as a freshman, he helped the Tigers win the national championship in 2018. He missed his entire junior year after doctors found a congenital fusion condition in his neck and spinal area that required career-threatening surgery. Justyn also missed all of last season with the Chiefs after undergoing foot surgery.
So he's already skating on thin ice.
Should Justyn keep his job?
Was he baited to attack?
Watch Justyn's court appearance and listen to police dispatch audio.
Share your thoughts.